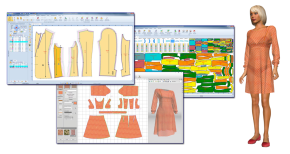 "In order to understand the importance of information technologies in textile production preparation process it's necessary to remind what's the path from the idea to the industry application. Designers working for a retailer or customer in one country are developing ideas of products dedicated for precisely targeted customers and markets. Then these ideas are processed into production designs..."

"The market is expecting higher and higher quality at the same time demanding lowest possible pricing, shortest possible production lots and faster deliveries. Fulfilling these requirements is impossible without introduction of newest technologies for the production preparation process. In modern companies of today a cutting room is the essence of innovative technologies..."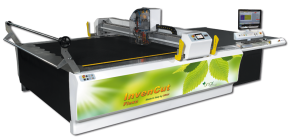 "Introduction of computer-aided production preparation system is a necessary first step. InvenTex CAD/CAM system introduces organized and complex support of the production preparation process in garment industry, upholstered furniture and other sectors basing on textile fabrics processing. The system is composed of two main modules: PDS i MGS ..."